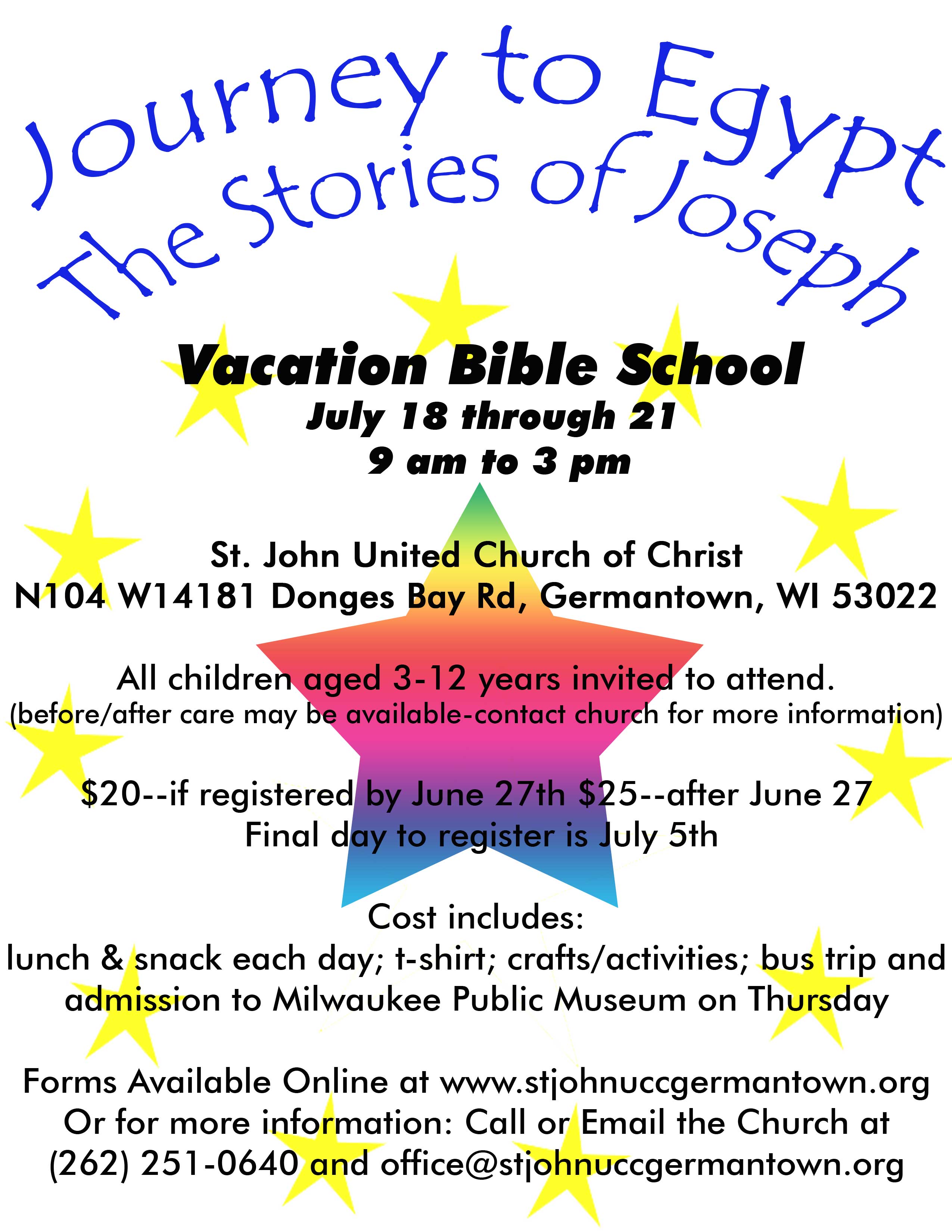 This year's VBS week at St. John UCC travels with Joseph, from dreams and a colorful coat, to jealous brothers and jail, to becoming the King of Egypt's right hand man. We will learn that God is with us through the good and the bad and what family and forgiveness looks like.
Because God cares for us, even things that were meant to be bad, God uses for good. "You planned something bad for me, but God produced something good from it" (Gen. 50:20) and "We know that God works all things together for good for the ones who love God, for those who are called according to his purpose." Romans 8:28.
Each fun-filled day runs from 9am-3pm with options for early and late care available. Activities include crafts, games, stories and songs. Participants will be provided with a snack and lunch each day. Thursday includes a field trip to Milwaukee Public Museum to tour the Ancient Egypt exhibit, Butterflies and more! All participants will receive a VBS t-shirt.