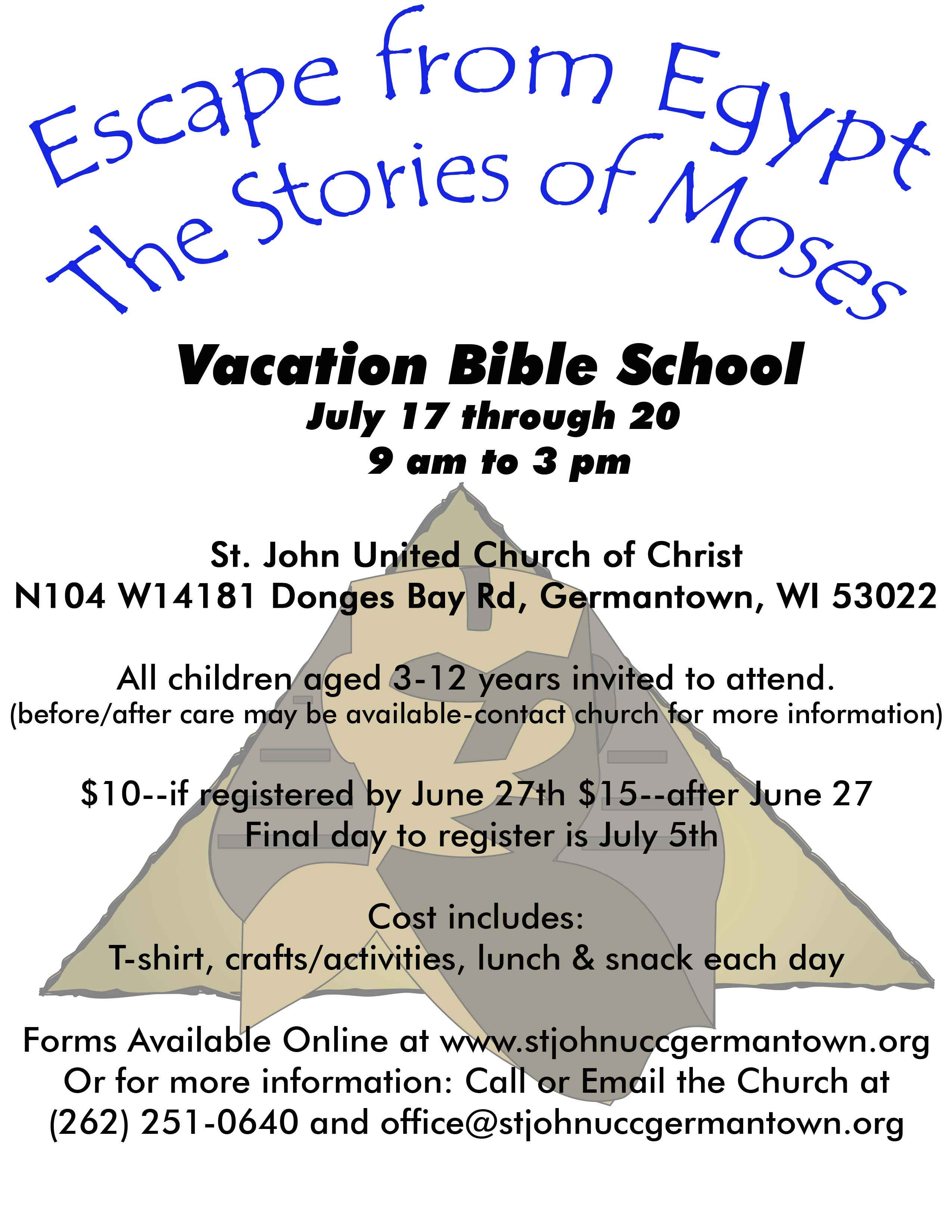 We invite all children ages 3-12 to join us for Escape From Egypt: The Stories of Moses July 17-20th, 9am -3pm at St. John UCC. We will experience a bit of what life as a slave was like for the Israelites, journey with Moses as God helps us to escape Egypt and cross the Red Sea, and receive the Ten Commandments as we wander in the wilderness. Each day will be action-packed with songs, stories, crafts, games and more!
Early Bird Registration:  $10 – until June 27th
After June 27th: $15
Last day to Register is July 5th
Cost includes: lunch & snack each day, t-shirt, crafts/activities.
Registration forms are being mailed out to families and are also available at church. A kick-off celebration will be held on Sunday July 16th at St. John UCC with a picnic lunch, games, and a preview of the week's stories and activities.